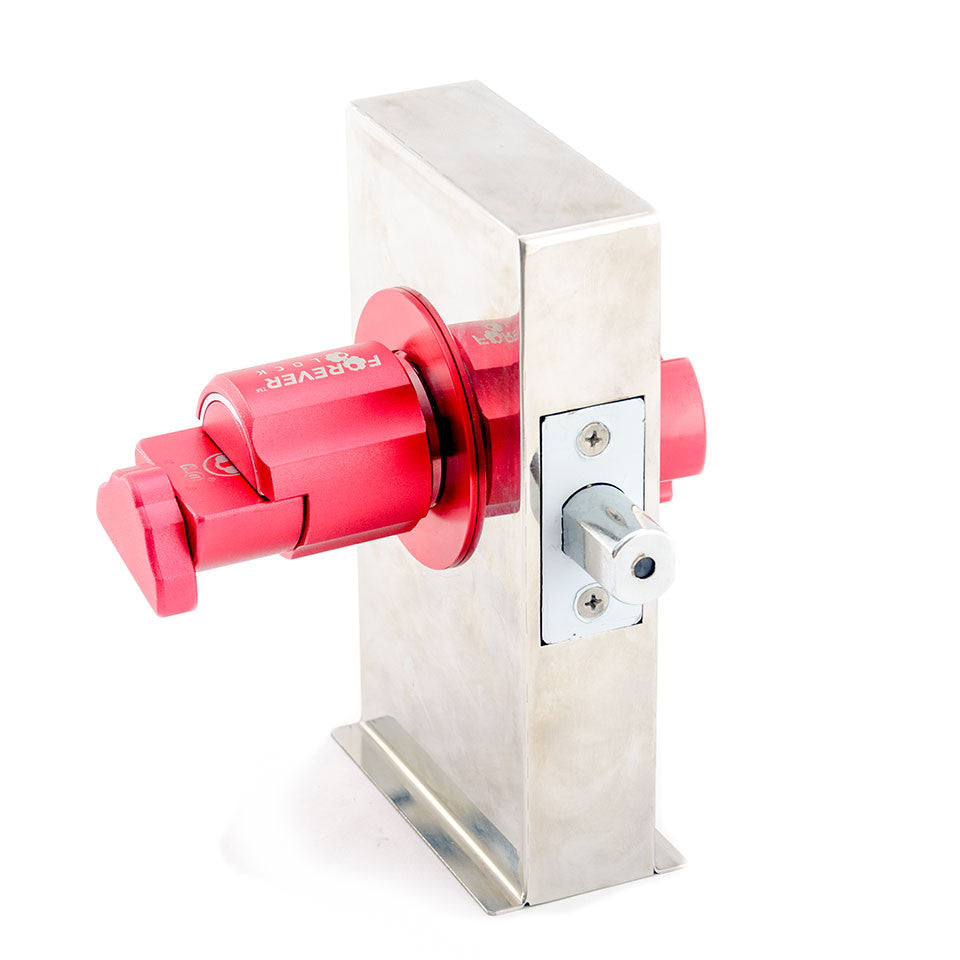 V.2 Deadbolt Door Lock
The new generation of Forever Lock™ has arrived! After consultation with the lock picking and locksmithing communities, a new locking core and key were implemented to maximize the effectiveness of the revolutionary and patented anti-lock picking chamber. 

Combine these new features with already very strict key blank control and the Forever Lock™ offers comprehensive protection from anyone trying to secretly open your lock with either lock picks or counterfeit keys! 
NOTE:

 Please choose your color from the drop-down list:  Black, Blue, or Red. 
 Multiple lock sets that are keyed the same or master keyed are currently not available. 
RED (Sold Out),  BLUE (Sold Out), OR BLACK (Sold Out)

Comes standard with 3 Keys + 2 Key Storage Boxes.
Please Note: Extra Keys are $10 each and must be purchased at the time the lock is ordered and will ship with the lock. (Extra Keys can not be shipped after the lock has been shipped).
To add extra keys please send us a message using the "Contact Us" button and we will sort your order and send a separate invoice for the amount of keys you require. 
Extra key orders do not come with key storage boxes. If you need more key storage boxes, please send us a message using the "Contact Us" button. 

MEASUREMENTS:

Bore hole Diameter:  Can fit standard 2-1/8″  (54 mm) Bore Holes. [Minimum 44mm diameter requirement)
Backset: 2 3/8" (60mm)

Bolt Throw: 1 inch

Door thickness: 35mm- 45mm  (Works with both Interior and Exterior doors)